We are currently seeking a distributor in the United States, Europe, Asia, and Central / South America for the movement of high quality supplements developed for the bodybuilding culture by Fusion Nutrition Inc.
Fusion Nutrition Inc. has been feeding the bodybuilding culture for over 10 years and is ready to expand globally. Our highly regarded and effective bodybuilding supplements are well marketed on the Internet and through the use of POS material.
Fusion Nutrition Inc. will supply the web presence for your company, brochures, and samples.
If you are an individual who has a strong sales background along with a positive attitude, and you want to expand into the supplement industry with one of the most well branded companies around, contact us
HERE.
Whether you are a distributor or looking to start your own distribution company, the financial rewards are great with Fusion Nutrition Inc.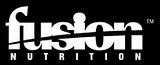 Chris Belanger – VP Sales