This is a shout out to Barry Antoniow who has had a very successful last couple of months. In September 2006 Barry won the Ontario Provincial Bench Press Championship with a 210 kg (462lbs) bench and broke the Ontario record but check this out - it was his record to beat :-)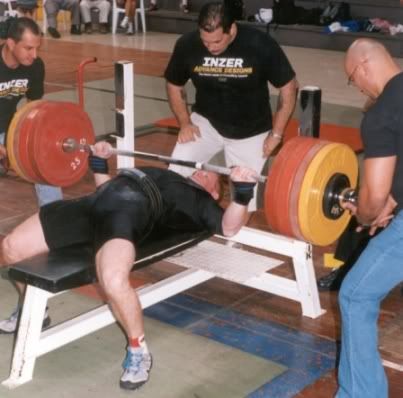 On October 19, 2006 he then took the Gold Medal at the North American Bench Press Championship in San Jose, Costa Rica. He benched a whopping 215 kg (473lbs) to set a North American record as well as a new Ontario Provincial record. These were drug tested events which means all his lifts are in the books.
For more information on Barry Antoniow please visit his website at
http://www.ottawastrong.com/
FYI:
Along with Barry's dedication to training and proper diet, he is a user of ZEUS, Purple-K, and FUBAR.
Chris Belanger - VP Sales